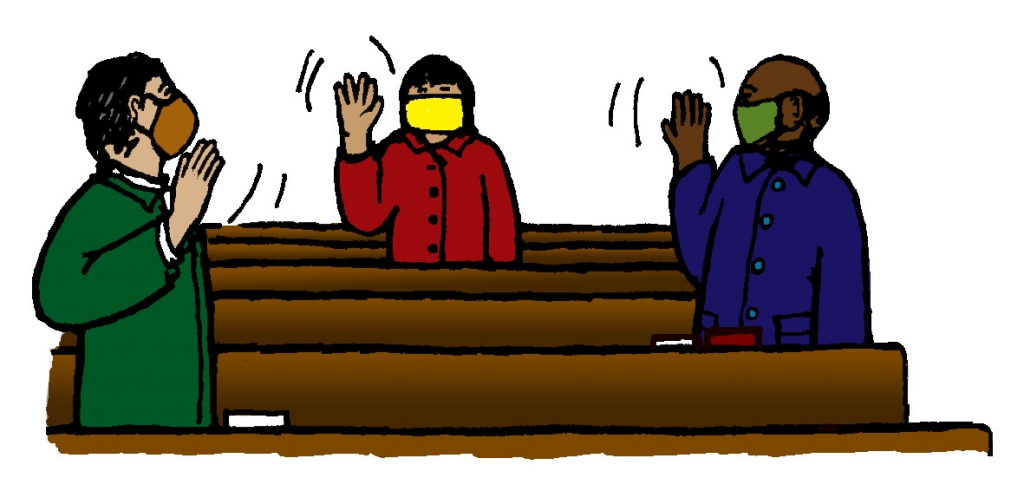 The challenges of this past year have required many of us to become more imaginative in how we do our jobs. And none more so than you, a church magazine editor! With your church's normal activities shut down, it must be a challenge at times to produce your magazine. 
But we would encourage you not to give up. Members of your church have never been as lonely and isolated as they are now. It is good to keep talking to them! It is good to give them encouragement and hope, to remind them they are not alone.
Covid-19 has damaged so many lives. Now we need, more than ever, to keep a sense of community going within our local church family. Christians are meant to stick together. Together, we are the Body of Christ. We need each other
So, if you are looking for local material for your magazine, why not consider the following couple of ideas?
What do your readers most need from you right now?

Probably reassurance of God's care would come pretty high on the list – especially if they or any of their loved ones has got Covid19. People are craving for peace and calm just now. So why not include a simple list of three or four Bible verses of encouragement, with a comment?  For example:
'In the day when I called, you answered me, and strengthened me with strength in my soul.' (Psalm 56.4) God hears us, and always does something – He gives us strength which we did not have, before we asked Him for it.
'Yes, though I walk through the valley of the shadow of death, I will fear no evil, for you are with me; your rod and your staff they comfort me.' (Psalm 23:4). Death is our final enemy, but we know that Jesus conquered death, and offers us eternal life.
'I sought the Lord, and He heard me, and delivered me from all my fears.' Psalm 34:4. We can take our anxiety and depression to Him because He wants to help us. He will always listen to us and help us.
What can your readers share with each other right now?
Why not ring round and invite three or four people in your church to share 'A day in my life under lockdown'? – 100 words of how they are spending their time at home, and what they actually like about it?
Or invite them to send in 100 words on 'The three things I most want to do when coronavirus is over.'
Or start a list of those in your church who have had the vaccine, and then add to it each month. That may encourage the others, that there is indeed a 'way out' of all this.

In the meantime, we have plenty for you this month – enough for you to do a weekly update on your website, should that prove of interest to your church members.
with warm wishes
Anne Coomes and the Parish Pump Team